10 Daunting Food Challenges For Singaporean Foodies Who Only Eat Epic Meals
 Singapore may be a food haven but we aren't really a daring bunch. It's always just your everyday Chicken Rice, Nasi Padang, Chicken Chop and Hokkien Mee that's served in reasonable portions littered everywhere around the island. While that may be quite ideal to the average eater, it doesn't encourage us as Singaporeans to periodically gorge down huge amounts of food as part of our leisure activities! Then again, epic meals in Singapore may be rarely heard of. So it's not easy to stumble into a restaurant where you'll be eating your heart out. But hey, they are not non-existent.
We do in fact, know of places where you can put your tummy to the ultimate test. One of the great things about them is that if you fulfill some requirements, you'll be eating for free! If you're curious as to what I'm talking about, it's this:
FOOD CHALLENGES.
Food challenges are great when you'd like to squirm in helplessness while gorging down on either food too spicy for humans or, that'll serve 10 people. So here are 10 food challenges in Singapore that's daunting, even for pros. (Pssst, these are great for sabo-ing your friends.)
1. Terminator burger @ Roadhouse (Dempsey)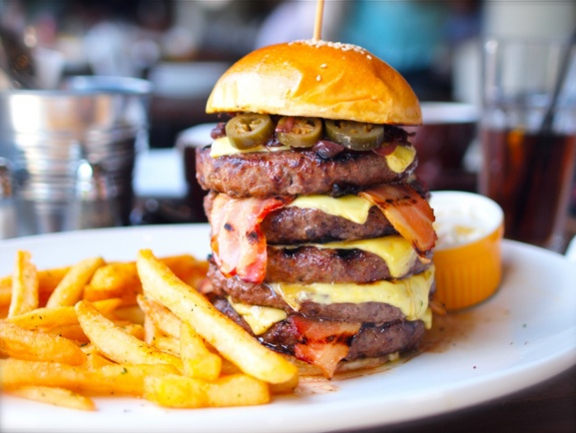 Image credits | The Privé Group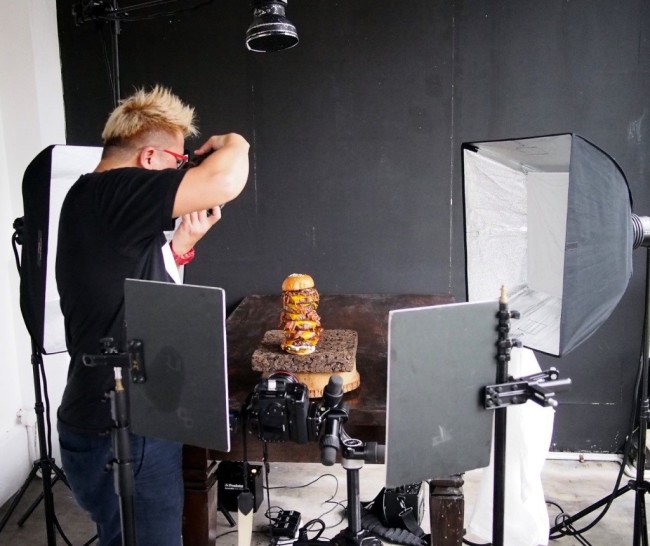 Image credits | Roadhouse
Five 200g beef patties stacked on top of each other spells a burger that'll ensure all the biggest mistakes you've ever made in your life pale in comparison. Finish the monstrosity along with the sides under 20 minutes and you'll gain real estate in Roadhouse's wall of fame. Plus, the burger will be for free (if you're successful).
13 Dempsey Road, Singapore 249674
T: +65 6776 0777
E: info@roadhouse.com.sg
2. The Beast Burger Challenge @ The Beast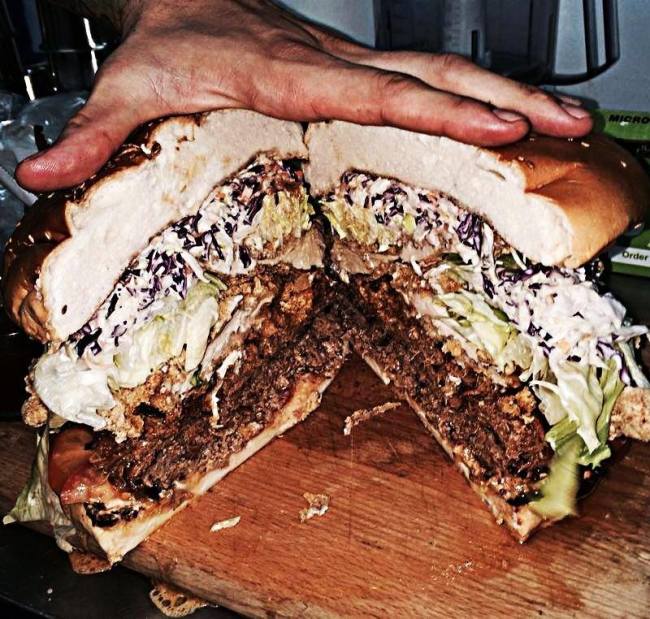 Image credits | The Beast
If you'd like to taste more than just beef in a single burger platter, then The Beast's Beast Burger Challenge is a dish that's right up your alley. Featuring 750g of beef patty, 400g southern fried chicken, and 300g pulled pork, sandwiched between two 9 inch buns. Plus, an unhealthy dose of sweet potato fries!
If this doesn't force your pitiful soul to stop eating for two weeks, we don't know what will. What a pretty burger.
17 Jalan Klapa Singapore 199329
Tel: 6295 0017
Email: info@thebeast.sg
3. Empire Burger Challenge @ Little Diner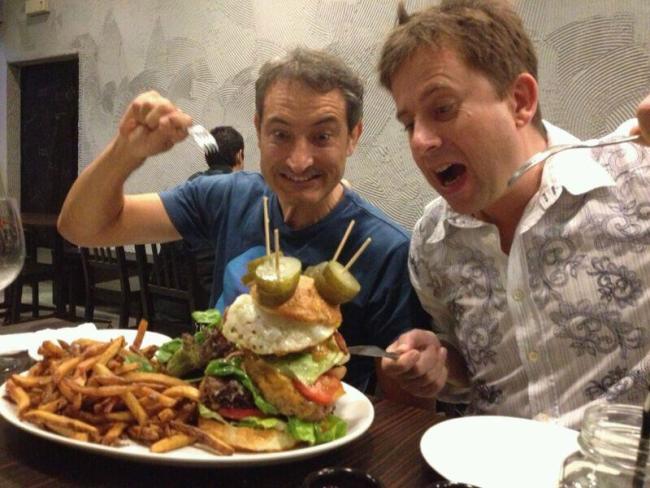 Image credits | Little Diner
The Empire Burger is assembled with 3 burger patties that were formed by hand, stacked with numerous slices of bacon, swiss and cheddar cheese, lettuce, tomato and sandwiched between 2 burger buns. Also, fries. Loads and loads of fries. Like, woah, fries.
In any case, here's the famous competitive-eating veteran Zermatt Neo in all his splendour while vaccuming the Empire Burger.
Video credits | Zermatt Neo
789 Bukit Timah Road Singapore 269763
T: 6466 4088
4. Spaghetti From Hell @ Southwest Tavern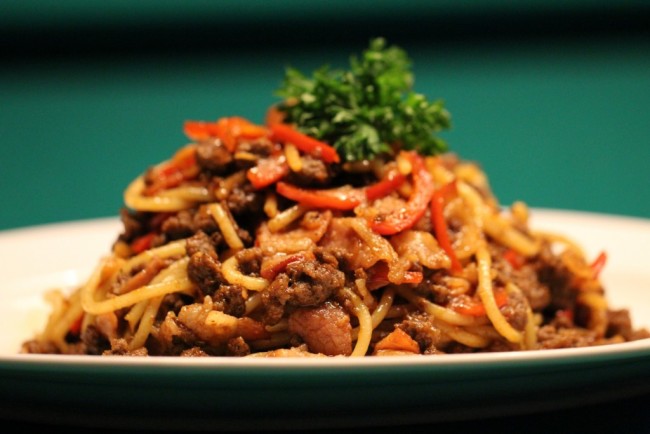 Image credits | Southwest Tavern
Finally, something that's not a burger – it's a spaghetti. So what's special about the Spaghetti From Hell? Its spiciness is spawned from the deepest depths of hell. Even the spiciest Korean fried chicken is nowhere near this hot. You know that Southwest Tavern isn't kidding around when you are to sign an indemnity form before you take up the challenge – which incidentally, is a great thing to scare yourself silly with. This LEVEL 18 spaghetti isn't for anyone with a medical condition!
8 Boon Lay Way #01-33
Tradehub 21 Singapore 609964
T: 6515 4303
5. Satay Challenge @ Satay Power 6 (Lau Pa Sat)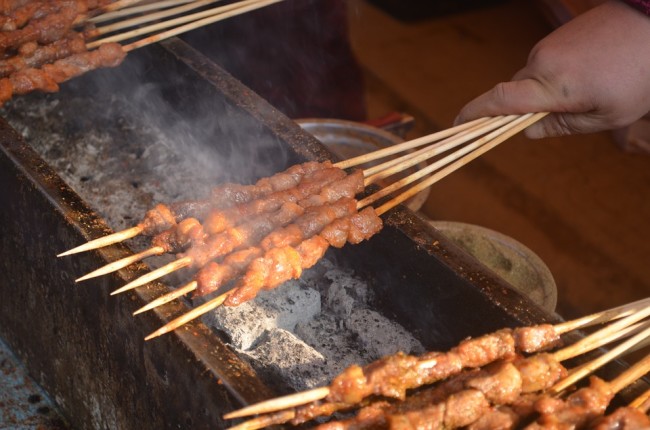 The challenge is this:
Beat their Satay-eating record under 20 minutes. So what's their record? 150 sticks. Set by none other than Zermatt Neo himself in early 2015.
Stall #6, Lau Pa Sat, 18 Raffles Quay
T: 9384 7148
6. Ultimate Hotness Challenge @ Lower East Side Taqueria
Image credits | Lower East Side Taqueria (image for illustration only)
With only 10mins on the clock, finish three extremely spicy tacos. Simply. However, with level 5 hot sauce as part of the ingredient, you'll be screaming from the pain!
19 East Coast Road 
T: +65 63481302
E: admin@spathe.com.sg
7. XXL Challenge @ Peperoni Pizzeria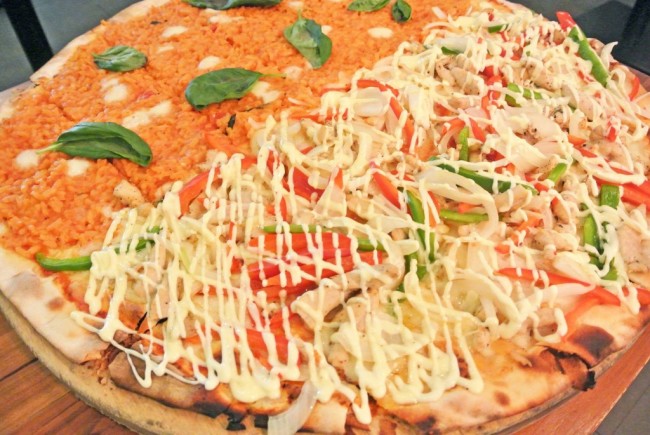 Image credits | Peperoni Pizzeria
How big is the XXL pizza from Peperoni Pizzeria? 21-inch; supposedly serves six. It's an annual event so make sure to keep yourself posted to Peperoni Pizzeria's news!
6 Greenwood Avenue, Hillcrest Park, Singapore 289195
E: peperonigreenwood@lesamis.com.sg
T: 6465 6556
8. Burger challenge @ McGettigan's Clarke Quay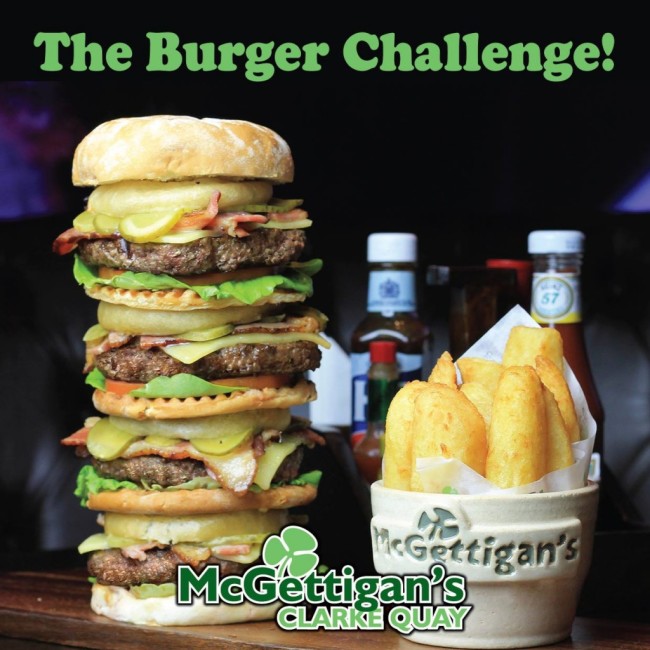 Image credits | McGettigan's Clarke Quay
32 ounces of burger to be swallowed under 32 minutes. Sure, while 32 minutes may sound like a long time, we assure you that it's not. Unless you're Zermatt (he completed it in 17 minutes 48 seconds), of course. Just don't go out partying right after, or risk throwing up more than just alcohol!
3A River Valley Road, Merchant's Court
T:  +65 6837 0577
E: clarkequay@mcgettigans.com
9. Spicy Roll Eating Contest @ Todai Singapore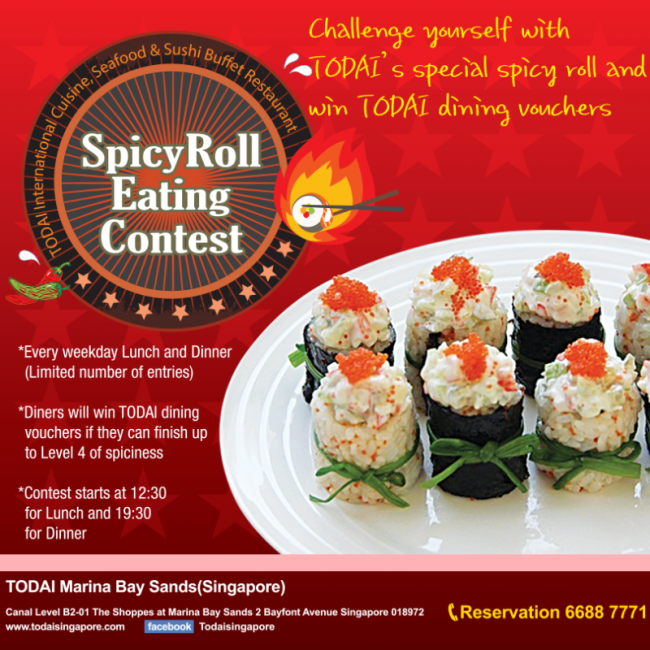 Image credit | Todai Singapore
Too much western! Finally, something more Asian (other than Satay). Level 4 spiciness sushi? That's so unheard of! But I bet it'll be truly worth the pain you'll be going through. ANYTHING FOR SUSHI!
#B2-01 The Shoppes @ Marina Bay Sands,
2 Bayfront Ave Singapore 018972
T: 6688 7771
10. Burger challenge @ Little Hiro (under foodpanda)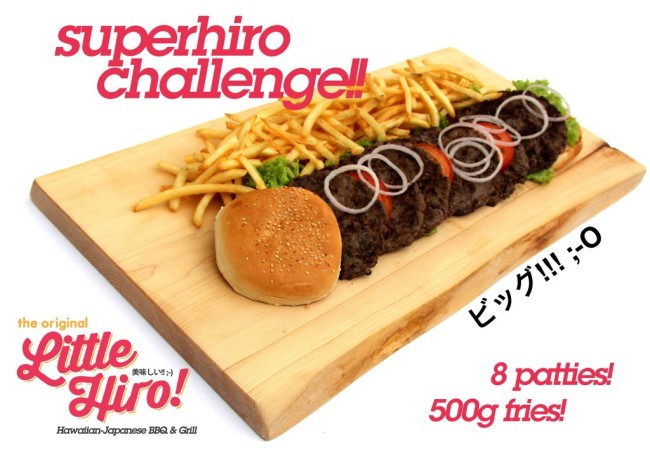 Image credits | Little Hiro
Back to burgers we go! Little Hiro's Superhiro challenge stakes eight delicious beef patties and 500g worth of shoestring fries. We encourage amateurs who are new to eating such epic meals to start here!

King's Arcade, #01-01, 559 Bukit Timah Road, Singapore 269695
T: 6466 3477
Little Hiro is available for delivery in foodpanda so you'll be able to lock yourself inside your room until the nice delivery guy turns up at your front door. I love food deliveries. With over 700 restaurants to be ordered from foodpanda and 8.0% Cashback when you click through ShopBack, weekends spent home alone doesn't have to be sad!